Deadline: Not Specified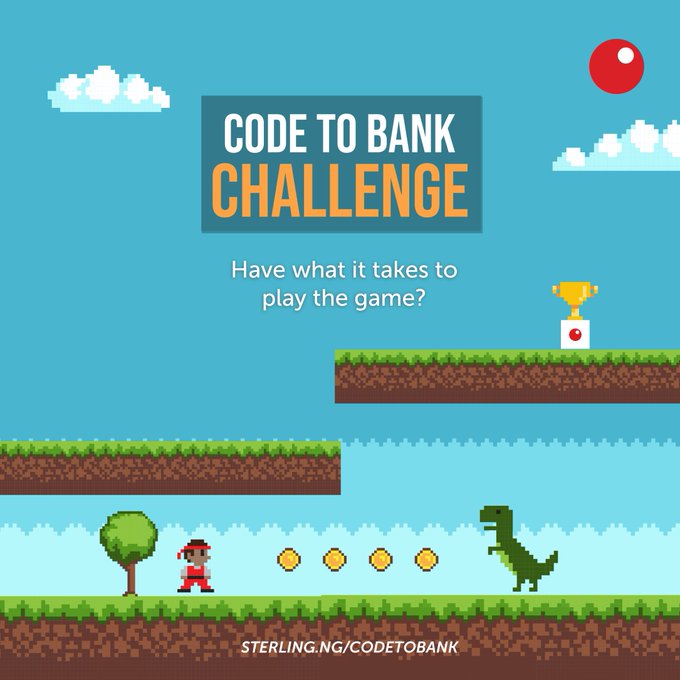 Do you eat, sleep and dream code? Do you think you have what it takes to be the next Elon Musk?
Can you hold your own in an arena of coders and come out on top? Do you have what it takes to play the game and win?
If your answer is yes, then this is for you. Register for the Sterling Code to Bank Challenge and come show off your coding prowess.
Visit sterling.ng/codetobank to register.
This opportunity is open to persons aspiring to the position of Block Chain Engineer, Technical Writer, Back End Engineer, Front End Engineer, DevOps Engineer, UI/UX Specialist, Mobile Developer, Product Manager, Product Designer, or Content Analyst.